Family workshop 18th September 2017
Life Balance Studio, Formby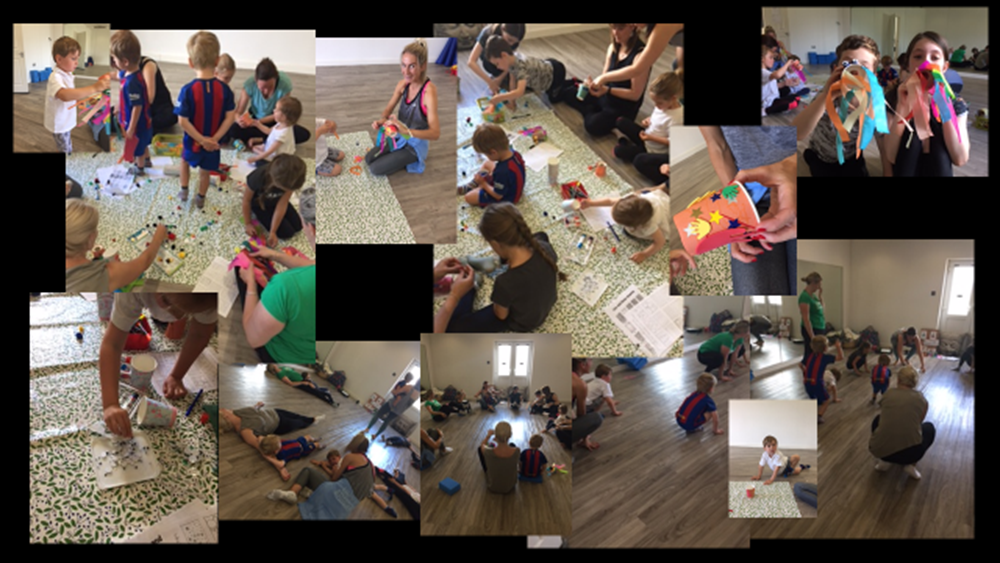 Once upon a time, a yoga studio in Formby held a family yoga workshop.  It was great fun for all involved.  We did not know who had more fun, the adults or the children!
We would like to thank Nicky for all her hard work and effort to make the day a success for the children.
The art session integrated a yoga breathing technique – Dragons Breath.  The children made dragons out of paper cups, pompoms and tissue paper.  They then made holes in the cups so to breathe through like a dragon as shown by our mini yogis (soon to be dragons.)  Once the studio was filled with mini dragons, non-fire breathing, the mini dragons then commenced their yoga practice with some dancing and lots of fun and laughter.  Our dragons were fully excited and energised.  Nicky then calmed and relaxed the little dragons to where they once again returned to children.
The End.