Yoga Nidra workshop Life Balance Studio 22-09-17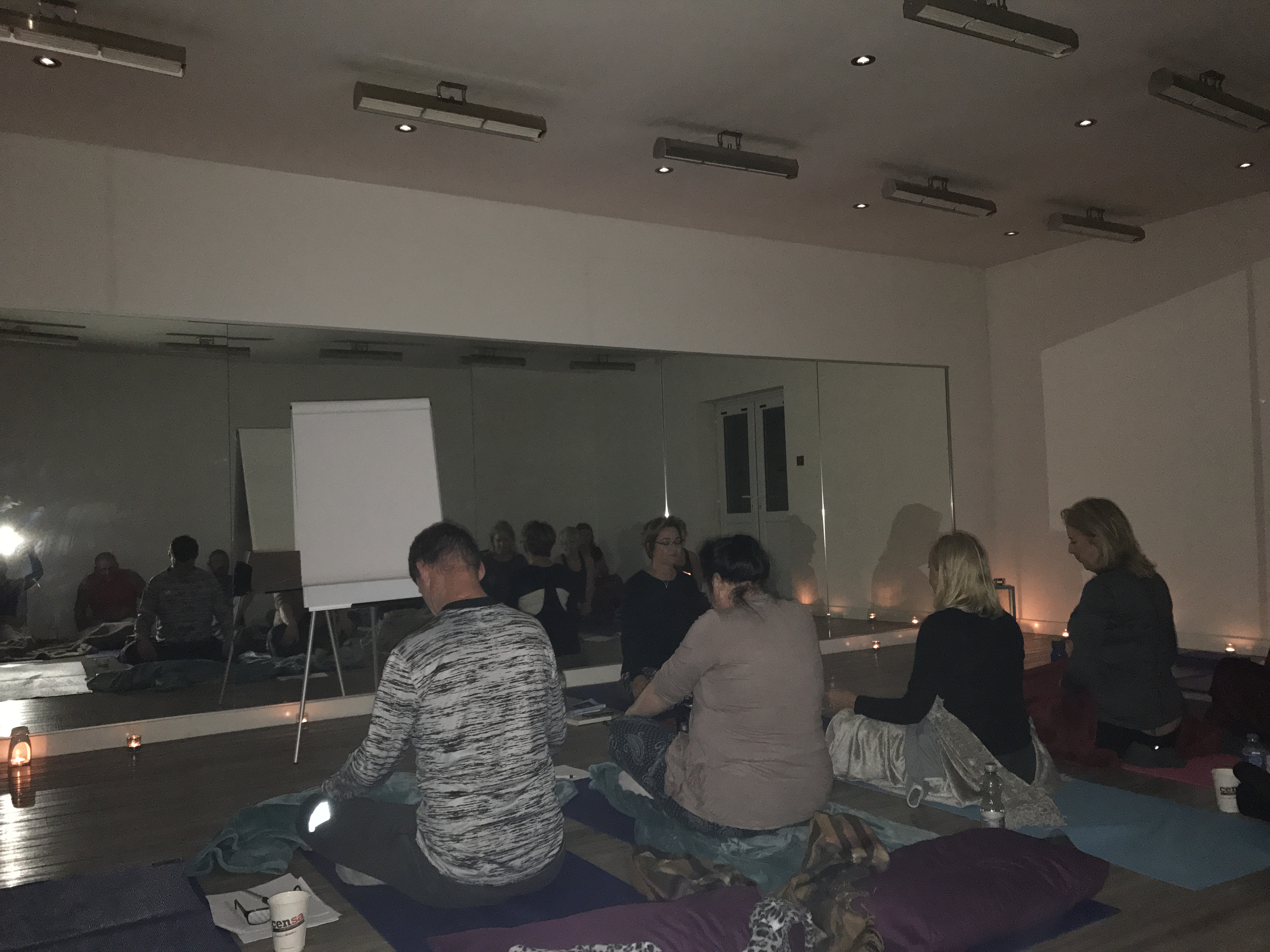 We would like to thank Vanessa for a fantastic workshop.  She is a great teacher.  It was very nice to meet everyone last night and we would like to extend our gratitude to you all for making the evening a success.
Last nights workshop was very different from other workshops that we have run.  This was not about bending or stretching or getting lower but about internal development.  Yoga Nidra is about completely relaxing your mind and body so that you can allow yourself to answer your own questions and problems.  Vanessa gave us some great tools to help us to sleep and relax.  She also gave us some real yoga values, reminding us how postures are only a small part of yoga and the importance of the mind. She gave us a fantastic and informative talk about the history and practice but also the physiology of the brain.  This when discussed with the philosophy helps when understanding the principles of the light that is within all of us.   Too many times we go after the material which we think makes us happy but really by finding the light that is within all of us it will bring real happiness.
By the time the workshop was finishing no one wanted to get up ! Vanessa had us like marshmallows…… all of us were totally relaxed.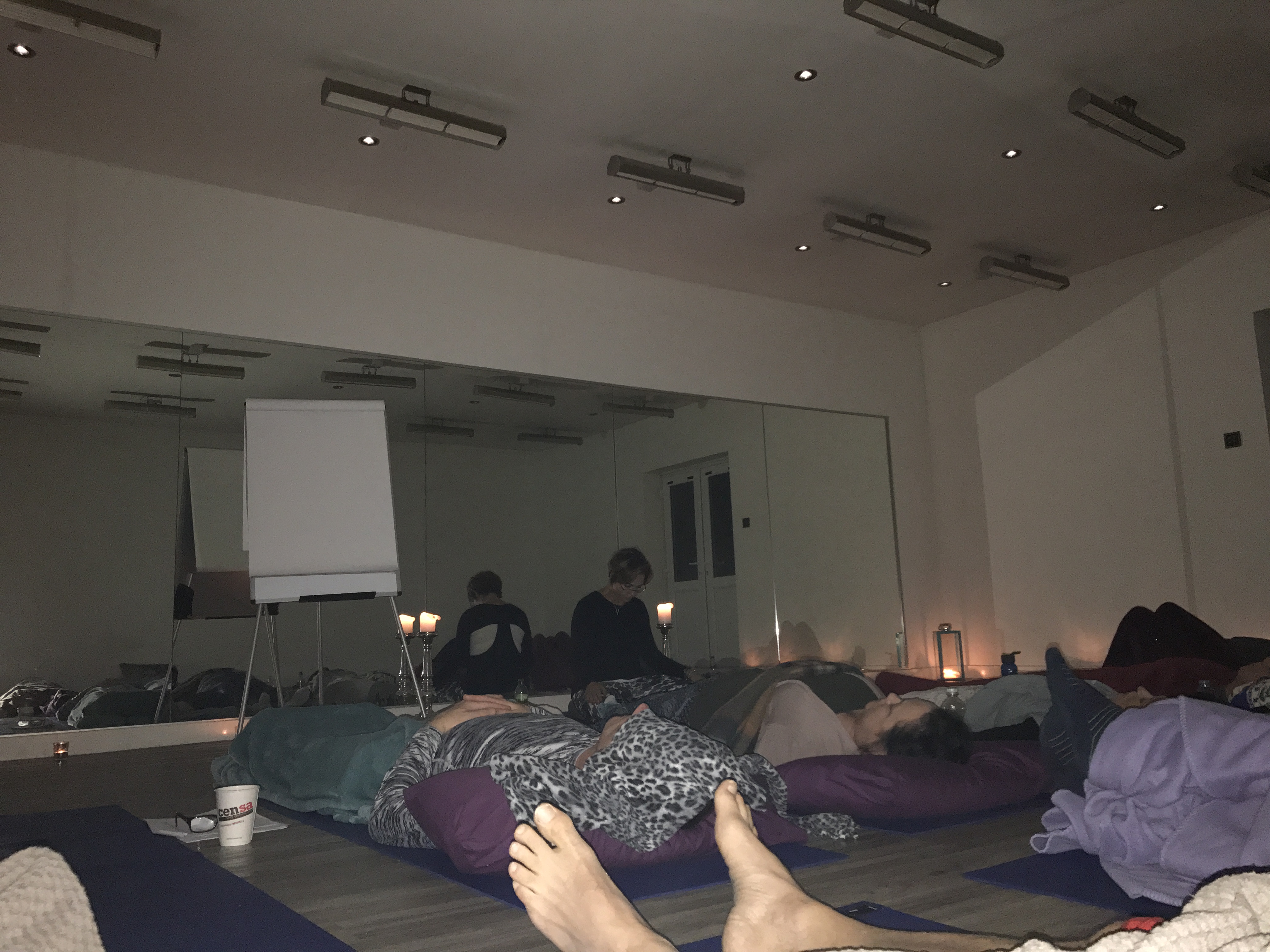 Vanessa gave us an amazing workshop and we cant wait to have her back again.  We can see the importance of this practice so much, we have asked Vanessa to run another workshop before Christmas which she has kindly agreed to.
For those of you who have not met Vanessa yet you will be able to read up on her on our Bio's page very soon as she has kindly agreed to join our team  and we are very excited.
Have a great weekend LB team
P.S Vanessa makes great flapjacks- which she made for all of us after the workshop.