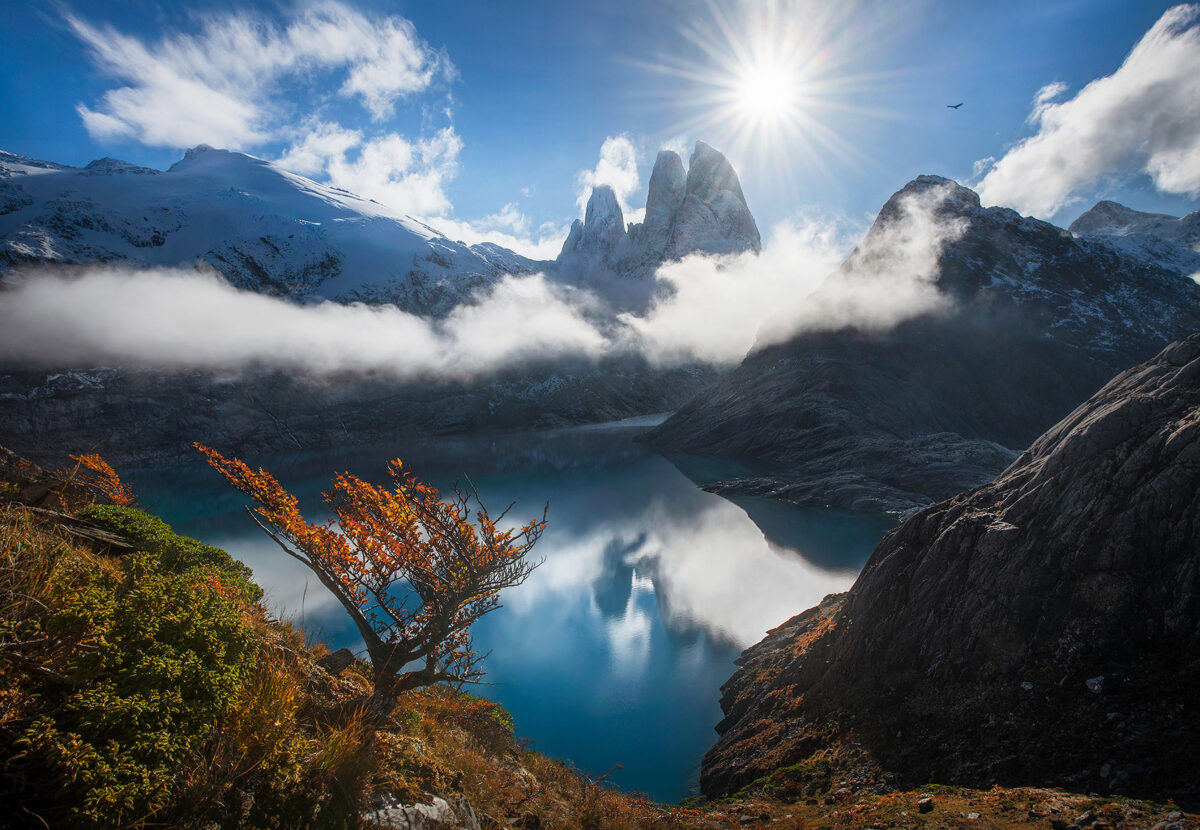 Life's ups and downs:
Hello dear readers and welcome to the month of August.  At last, we are seeing things return to normality, however we cautiously move forward, ever aware, that Covid is lurking.  I stopped watching the Covid 19 results of regional figures, a few weeks after having my second jab.  I believe as a caring, considerate, people we will be mindful of others, and respect the wishes of certain stores, places, of entertainment, and public transport, to continue wearing a mask to guard ourselves and others.
That said, I am reminded that life's ups and downs continue no matter what is happening around us.
I recall a holiday in Crete in 2012 a friend and I had rented a villa in the sleepy coast town called Georgioupoli.
Our holiday villa perched high on a hill that overlooked Olive groves. Each morning the sound of the hill goats' bells woke me up.  The smell of japonica, lemons, and orange groves were a delight to the senses. One of the main balconies stretched over the outdoor pool, and in the distance in the old town the church spires of the Greek Orthodox church peeped up.
The shimmering Aegean Sea sparkled in the warm sunshine. Perfect, later that morning I strolled down the hill into the old town and browsed around the numerous stalls and shops.  Entering a jeweller's shop, I wanted to buy a memento to remind me of my perfect Crete holiday.  My eye was drawn to a pretty charm, that was not concentric circles but squarer." What does this symbol stand for I enquired"?  "Ahh" explained the well-groomed man, pushing his arms into the air in a gesture of explanation.  It is the symbol of life's ups and downs.  We Crete's, know only too well how life can be turned upside down.  As history reveals Crete has had several invasions over the centuries.  It still maintains its traditions and the people are family loving and very welcoming to strangers and visitors alike.
I bought the silver symbol, and he fixed it expertly onto my little silver charm bracelet, a birthday gift from my friend.
Every time, I see it, wonderful memories of that beautiful holiday come flooding back.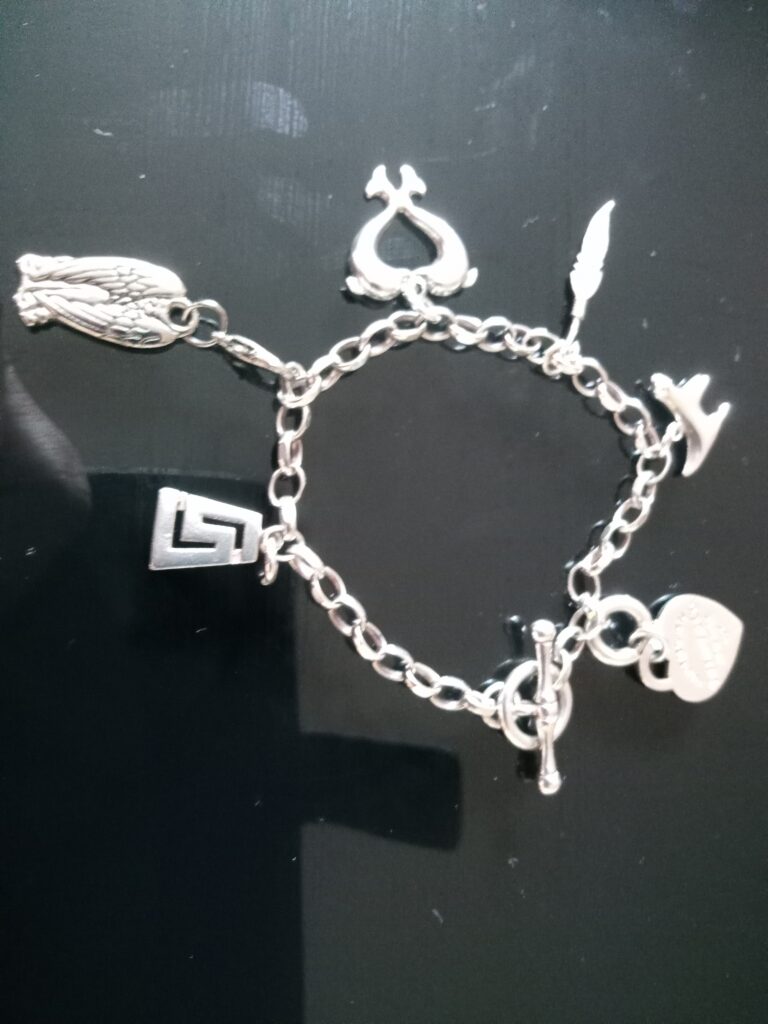 So dear friends, life's ups and downs:
Here we are not long after most restrictions are lifted, and we have the school holidays.
School holidays brings its own problems for working parents.  Those lucky enough to be still working at home, find ways of dealing with this.  Others must rely on childcare, to work. With air travel to some destinations still a no go, we are looking closer to home to spend our summer holiday. Wherever we choose to holiday, if we have our family and friends, or if single and we take our beloved four-legged ones with us we intend to have a jolly good time. 
                                             Life goes on.   
Some of us may be thinking of how we can maintain that peace and tranquillity, we enjoyed when we were restricted, and just had our close family and friends to rely upon.
Family is important, to us they can be our rock, our sanctuary, and harbour in stormy times. Our kith and kin.  We rely upon our families in times of trouble.  We turn to friends and love ones when we need advice or a shoulder to cry on.  Knowing that we can rely on them is a blessing to us.  We call these dear ones "significant others", why, because they are there when we need them, we trust their judgement and know we can rely on them for their sound advice and discretion.  Think of the last time you sought the help from a good friend or loved one.  The immense relief that comes when we can unburden ourselves.  Tears of relief, ease the distress, and help us to cope whatever the situation.
Let's just pause here for a moment.
I would like to share with you another "significant other", who has played an enormous role in my life.  You know him, he is a dear friend to millions, a confidant, a source of solace, a healer of broken lives and hearts. A restorer of faith. And a miracle worker.
Yes, dear friends his name is Jesus, also known as the Nazarene, or more popular as Yeshua, his Hebrew name.
" Yeshua Hamashiach:" was a figure described in the bible the Tanakh, the bible of the Jewish people also known as the Old Testament, is full of proof and promise about a saviour who would come. Indeed, Yeshua means the Lord of Salvation.
To me he is the saviour who, preached peace, and love.  Who suffered at the hands of those who wanted power. They put him to death.  But he is spirit and as spirit rose on the third day to teach his Apostles and followers further truths of the spirit.
As we are all created from God the supreme intelligence.  The creator of all life, who is spirit, so are we.  We are precious and unique each and everyone of us.  We are his spiritual family.  We are all here to follow a divine plan. And each of us have been given talents and gifts.
Mother, Father, brother, sister, Grandparents, Teachers, Gardeners, Grocers, we are all equal in Gods eyes and precious in his sight.
If you are unfamiliar with this dear soul dear reader, then you can read about him in the bible.  His life was foretold by the prophets in the Old Testament.  His life and works are recorded in the New Testament or the Good News.
Everyone loves to share good news.  And we look to our loved one's families and friends to share this with.  Having friends, and family, and significant ones in our life is a true blessing. We love to celebrate birthdays, marriages, christenings baptisms, and special occasions.
As a follower of Christ, I no longer attend organised religion, but consider myself spiritual.  A little reminder of how Silver Birch describes it from spirit to spirit, prayer is spiritual.
I am happy to share the good news with you dear friends.
I have been attending the Truth of Spirit meetings now for over 12 years. I have found like-minded people and been given many answers to my numerous questions.  I have found Colin to be a sincere, kind, and considerate man.  We are a mix of male and female attenders.  We are all ages. And share one common aim to serve one another and follow Christ's example.
Colin is a spiritual healer, and many have seen him for healing, with great success.  Including myself. But don't just take my word, see for yourself, get in touch, either through me or directly to Colin.
You will be most welcome to join us at the Truth of Spirit meetings.
Here is what some attendees have had to say about the meetings.
Colin's classes are an 'experience,' I always know that the structure of the meeting will be the same, but what transpires is always different. Polly.
I really get a lot of satisfaction from the meetings. They are all lovely people who attend, and I am happy to have met all of them. Jenny.
If you would like to know more about the world of spirit and how to develop your spiritual gifts. Let me reassure you we are not a cult, we are not a spiritualist church, we are a community of likeminded people who love God and the Lord.  We learn how to communicate with "spirits of truth", who advise and teach us.
Colin will explain much more on enquiry, or you can visit his website and look yourself.
Email Colinspirithealer@yahoo.co.uk
To arrange a visit.
Or visit the Website: thetruthofspirit.org.uk
Thank you for taking the time out and reading this blog.
Please know that I appreciate you. 😊
Meanwhile dear friends, look after one another.
And remember a problem shared is a problem halved.
Maureen x