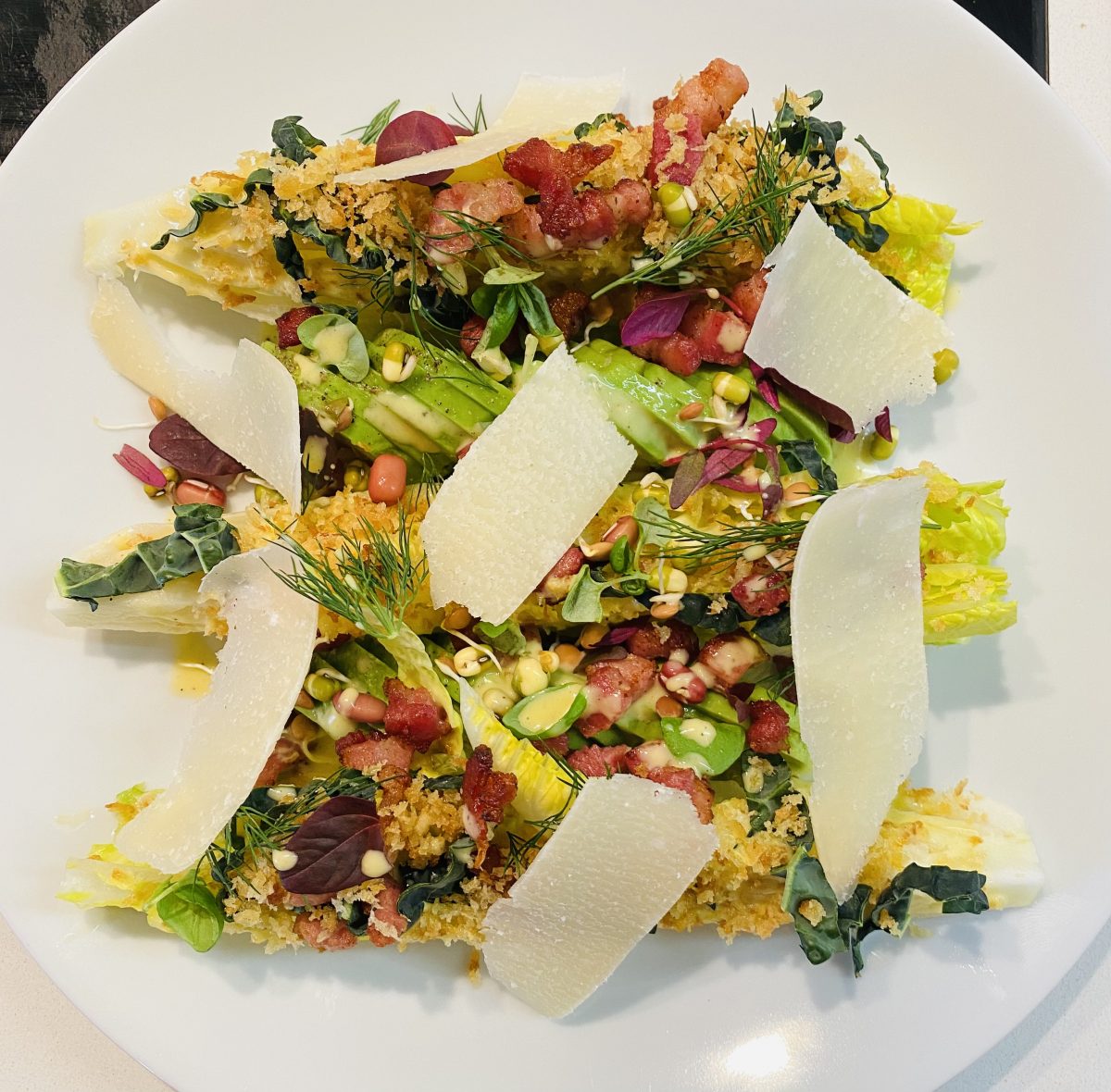 What is comfort food exactly?
Is it a warm apple pie or a slow cooked beef stew with dumplings? Perhaps it's just a cup of tea made for you by a loved one. For me comfort food is all about what does my body and soul need in this exact moment of time.  After a heavy Christmas break I usually fancy light salads in January. I know it's cold outside but I just don't want anything heavy. I want to feel light on my toes and clear in my head. January can often be a challenging month mental health wise and I want to try and make choices that help me feel I'm stepping in the right direction. This salad brings me a lot of joy. It's super easy to make and full of loads of textures that keep the palate excited and leave you feeling satisfied. Give it a go and let me know what you think.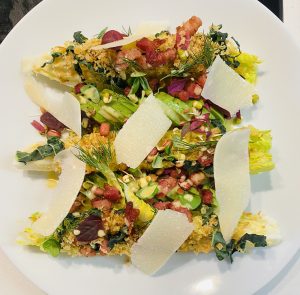 Serves 2
Ingredients:
1 x kos lettuce cut into quarters. Outer leaves removed and reserved for something else.
1 x avocado cut in half and seasoned with lemon and salt & pepper
250g of bacon lardons cooked until crispy
2 x kale leaves sliced very thinly (we call this a chiffonade)
1 x Handful Japanese panko breadcrumbs
35g x butter
Thyme
Mixed herbs
Parmesan shavings
Dressing:
200ml olive oil
1 tablespoon Dijon mustard
1 x tablespoon mayonnaise
1 x lemon juices
1 x lime juices
1 x tablespoon honey
Salt and pepper
Method:
Combine all the ingredients for the dressing and whisk together. A tablespoon of warm water will help bring it together
Melt the butter in a pan with the thyme. Add the bread crumbs and toast until golden. Keep warm.
On a tray lay out the lettuce wedges and spoon over some dressing allow it to drizzle into the layers of the lettuce. Sprinkle with breadcrumbs which should stick to the lettuce. Transfer to a plate and thinly slice the avocado and layer in between the lettuce wedges. Top with bacon, Parmesan, kale and herbs Add a last flourish of dressing and enjoy immediately.
Cameron