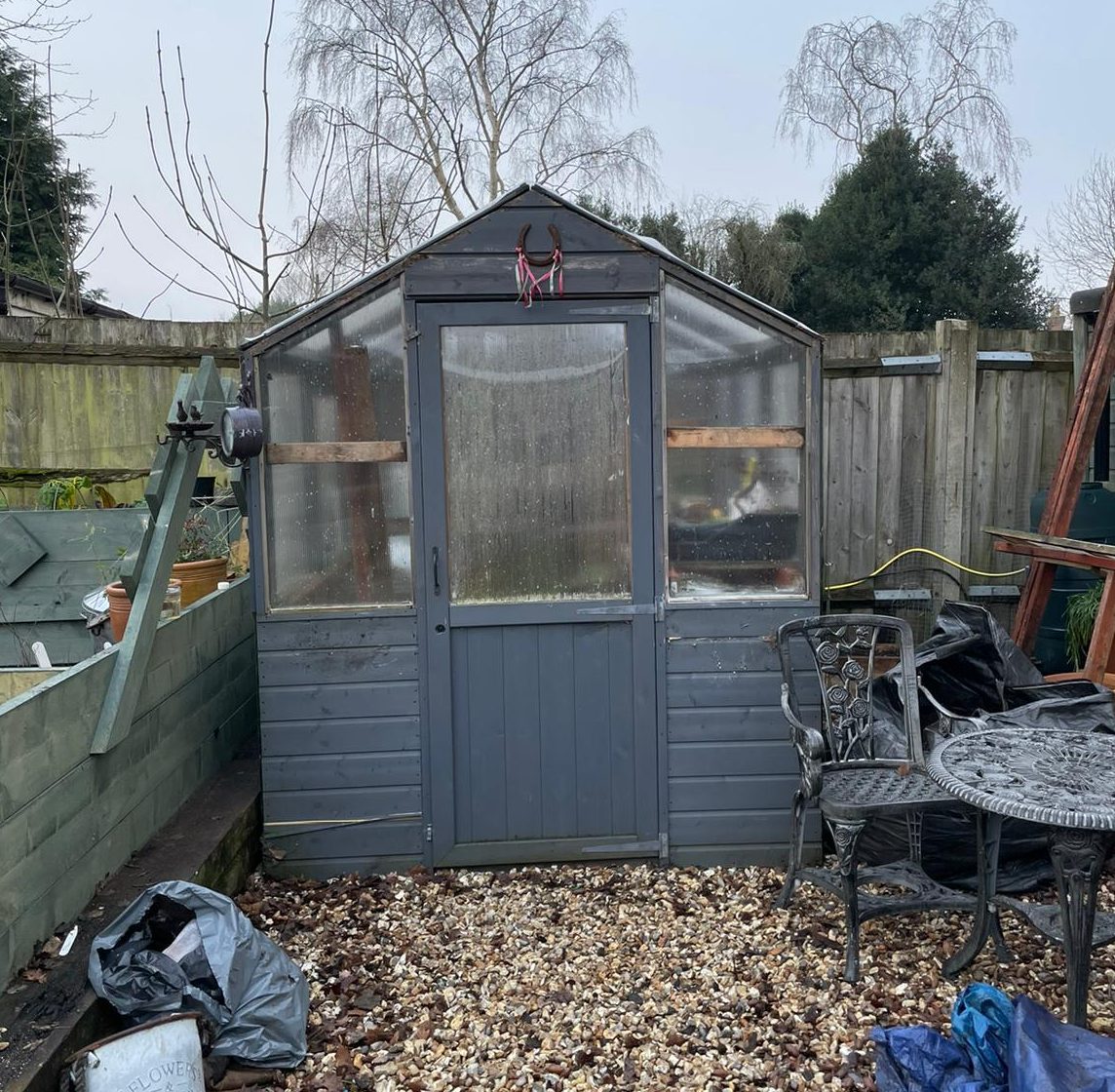 Whilst I'm trying to behave and not sow any seeds, I decided that I was going to move my green house from next to our patio. I decided this at 2:30 on January afternoon, I knew I had less than 2 hrs to move but that didn't stop me. 
The day started with me saying to my wife that I was definitely not going to be moving the greenhouse, but I was going to prepare the area. I wanted to clean it and sort through some of the equipment I have in there.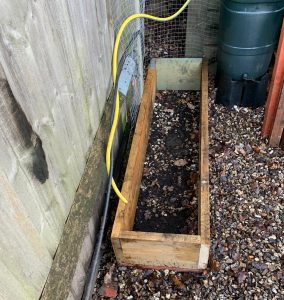 Well after moving a planter that held around ¾ ton of soil and made a new planter from scaffold boards, raking over the gravel and levelling off the site. I then sat down to a bowl of homemade soup and decided I'm going to do it. 
So, I went at it taking all the pots and shelves out of the green house with my family looking quizzically on at me through the window, 30 mins later I was taking of the roof, balancing it on my head and doing the most uncomfortable squat ever to place it down on the grass. 
I then very cautiously asked my wife if I could borrow her for a few minutes, well I can tell you that a wooden greenhouse weighs a lot, so with my wife at the front and me at the back we lifted and shifted the green house over the large pot and up and over the 3 ft high raised beds, finally into its position just as the sun was setting, I managed to secure the roof with the light from the drill and then put all the tender plants back into the green house away from any danger of frost.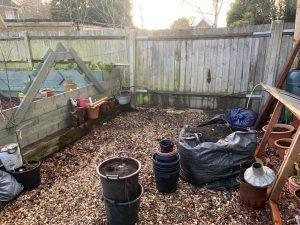 This area is going to be very important this year for storing young plants and pottering around  
So, I'm now left with a space where my greenhouse used to be, this is going to be another project for this spring where I'm going to build a small sauna and plunge bin