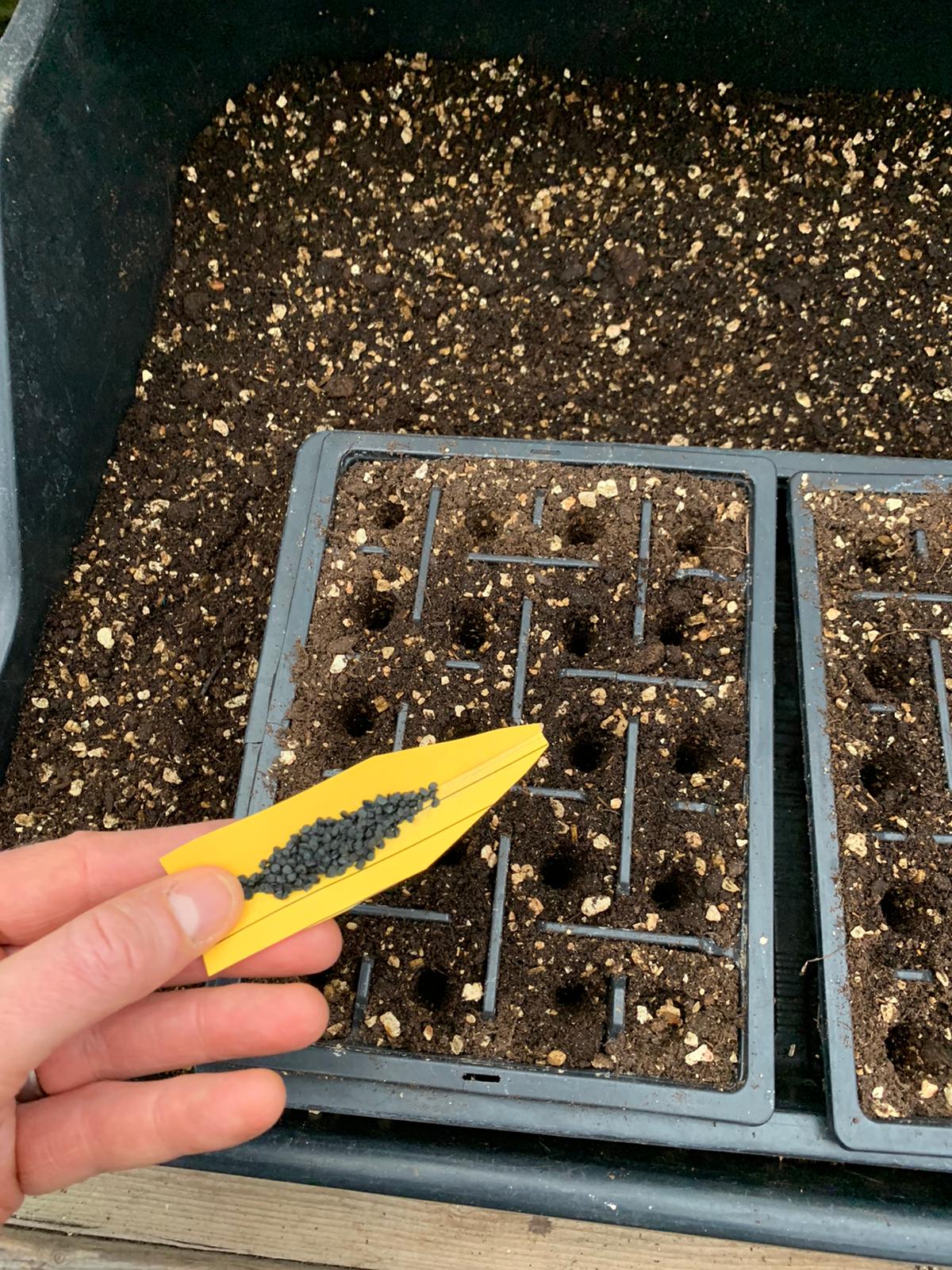 It's finally time to get going with the seeds.  
So, what to sow now? I've only sown a few things – tomatoes and chillies in heated propagated trays of beetroot, spring onion and radish in multi seed cell trays.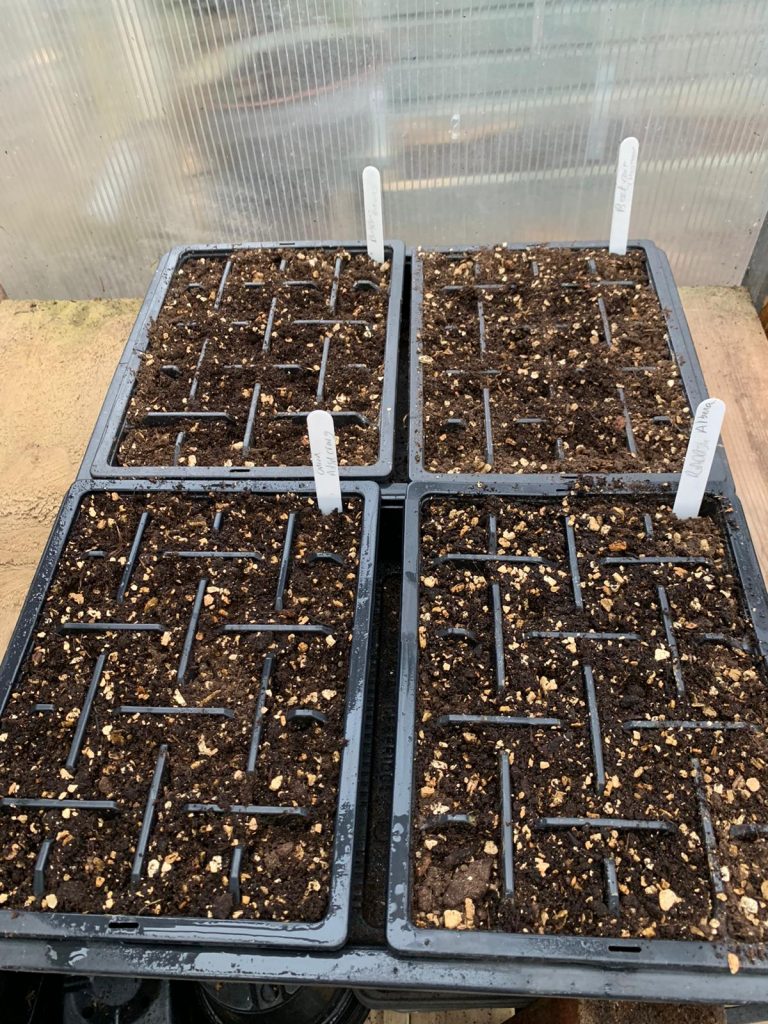 It's so easy to do, just grab your tray, whether it's a fancy one with a lid or your old blueberry pot with some cling film, it will still work the same: 
Half fill with some room temperature compost

 

S

lightly press down  

 

Open your seeds and spread them out over the compost, making sure 

none

 are touching

 

Use a small amount of compost to cover the seeds and very gently water 

 

Place the lid or cling film on 

top

 

Place on a warm windowsill or on a heated mat

 
That's it, just make sure they don't dry out and your good to go. In a week or two you will see them starting to germinate and grow (Chillie's take a bit longer). Once this happens, we will talk about potting them on.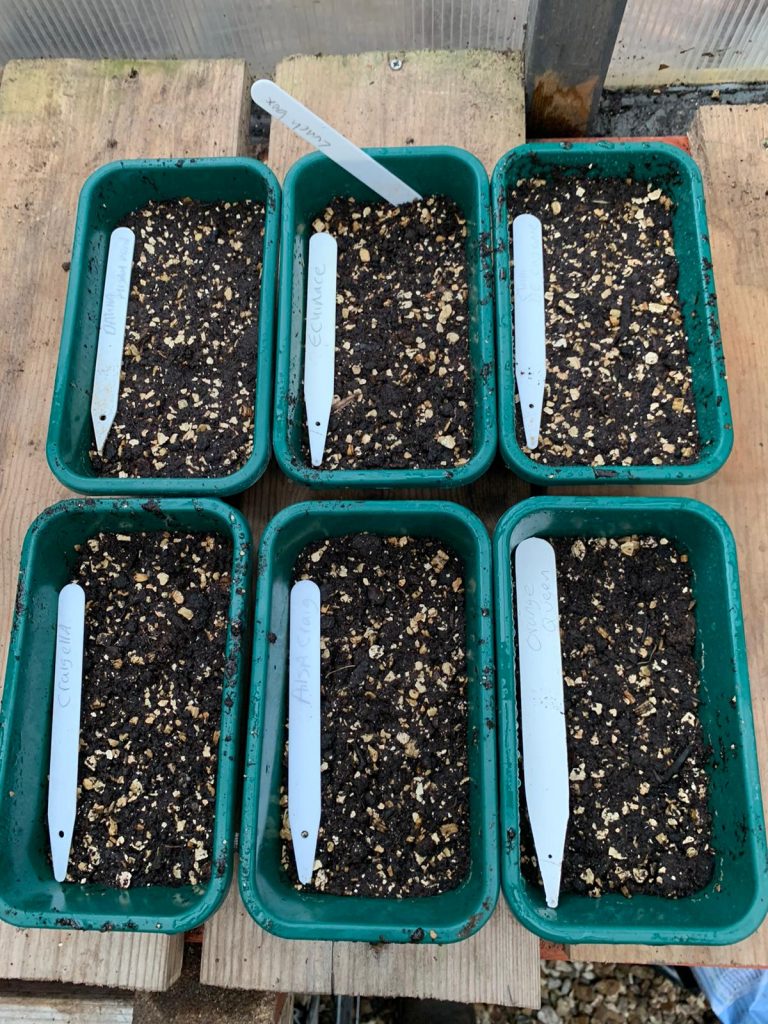 Now if you have module cells or some egg boxes, its again exactly the same process: 
M

ake a small hole in the middle

 

P

lace 3-5 

r

adish

/

b

eetroot seeds in the hole

 

C

over over with small amount of compost 

 

W

ater carefully

 

P

lace these in a warm 

room, these don't need sunlight just yet 

 
Make sure they stay damp. They should germinate in a week and then they can be moved to a sunny windowsill.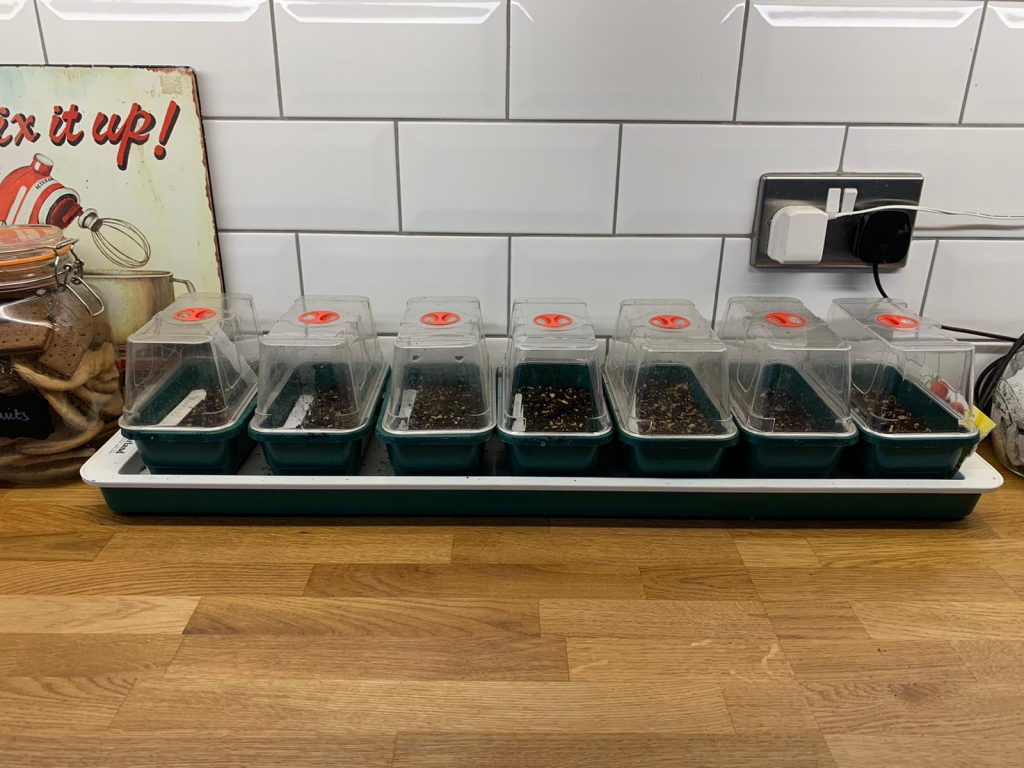 Try not to sow too many seeds at the moment or you will have every windowsill full. There's lots of time to grow so no great rush just yet. If you don't have the room to grow your own, you can purchase tomatoes seedlings from garden centres in the next month or so. 
Follow my daily adventures on Instagram and YouTube  @Matts_plot  
Matt.